Chemical Peels in Northern Colorado
Improve Your Skin's Appearance With a Chemical Peel Treatment
Restore Your Skin's Natural Beauty
Are you struggling with acne, wrinkles, sunspots, or other blemishes? Chemical peels are a wonderful way to restore your skin's beauty by improving skin tone, hyperpigmentation, fine lines, wrinkles, and acne or acne scars. Seven Trees Aesthetics in Northern Colorado offers chemical peels by Vi Peel. The number one rated chemical peel in the country. In addition to facial applications of the Vi Peel, they can also be applied to the chest, back, arms and hands. Contact us today to learn more about our medical spa or to schedule an appointment!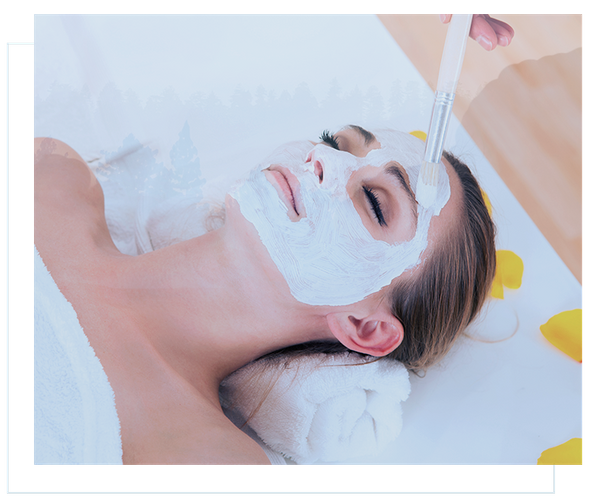 Why Are Chemical Peels the Secret to Perfect Skin?
They are a safe treatment option for all skin types

Treatments can soften acne scars and can help with active acne

Each peel can reduce fine lines and wrinkles

Peels can help reduce the appearance of melasma and dark spots due to sun exposure

Chemical peels can improve your skin's tone, texture, and clarity

They help increase your skin's hydration

Peels can help skincare products work better
What Are Chemical Peels?
A chemical peel is a procedure in which a solution is applied directly to the skin in order to remove the top layers. Depending on the issues you're looking to address using chemical peels, your provider can choose from a variety of peels that treat your skin in different ways. Chemical peels can be applied to any area of the body including the face, neck, back, chest, and underarms.
Seven Trees Aesthetics offers the Vi peel, which is used to target skin texture, wrinkles, pigmentation, and active acne, as well as acne scars. Our med spa professionals can help you determine which type of peel is best for you, based on your skin type and your goals. For best results with our Vi peel, we recommend a series of three peels, spaced out one month apart. Contact us to learn more about Vi peels and how they can benefit you!
What Should I Expect During and After My Chemical Peel?
After the peel is applied, you can expect very minimal downtime usually on day 3-5. This is typically when your peeling is at its greatest. Our med spa experts will provide you with instructions of how to best protect your skin after the chemical peel has been applied.
During your peeling time you will want to be aware of sun exposure, as your skin becomes more susceptible to the sun during the healing period. If you have any questions, don't hesitate to reach out to our medical spa in Northern Colorado. Our staff at Seven Trees Aesthetics is happy to help. We look forward to helping you achieve your skincare goals!