Reduce the Appearance of Scars With Laser Scar Treatment
Do you suffer from scars or strecth marks that are bothersome? Seven Trees Aesthetics offers laser scar treatments that effectively decrease the appearnce of scars and stretch marks.To learn more or to schedule an appointment with our Northern Colorado med spa, reach out to us today.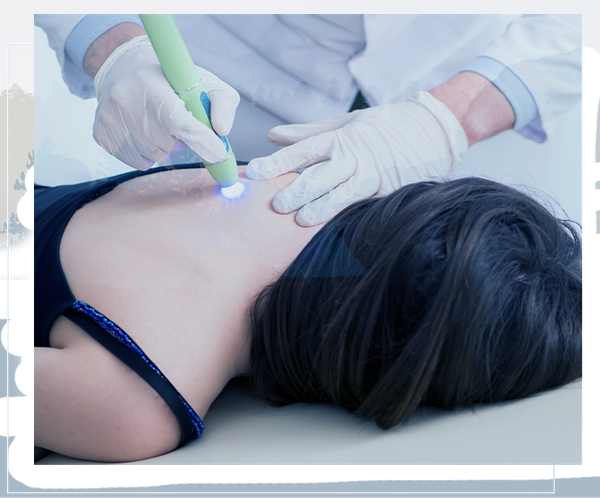 What Types of Scars Can Laser Scar Treatment Help With?
Acne scars
Burn scars
Surgical scars
Injury scars
Raised scars
Stretch marks
What Is Laser Scar Treatment?
Laser scar treatment is a procedure used to reduce a scar's appearance, while working to reduce pain and itching.This non-surgical procedure uses light energy to stimulate new, healthy skin gorwth. Laser scar treatment cannot completely remove scars, but it can make them lighter, less noticeable, and less painful or itchy.
What Should I Expect During and After Laser Scar Treatment?
Laser scar treatments can reduce the look of scars in as little as two to five treatments. During each treatment, you can expect to feel a sensation similar to a rubber band snapping on your skin, with minimal discomfort — topical anesthesia may be used, if necessary, but this procedure is generally well-tolerated.
The scar may appear red and slightly swollen for a few days after the treatment, but should subside after three to five days. You may also feel a sunburn-like sensation on or around the scar for a couple of days, which can be treated using a cold compress. Because this procedure is non-invasive, there is no downtime associated with laser scar treatment, so you can resume normal activities when the treatment is complete.
To learn more about how laser scar treatment can help you or to schedule an appointment at our Northern Colorado med spa, contact Seven Trees Aesthetics today!