Rosacea
If you're dealing with Rosacea, we're here to help you regain your confidence and achieve the clear, radiant skin you deserve. At Seven Trees Aesthetics, we understand the challenges of Rosacea and offer a range of services to manage and alleviate its symptoms. Discover more about our services below, and don't hesitate to get in touch to begin your journey towards healthier skin.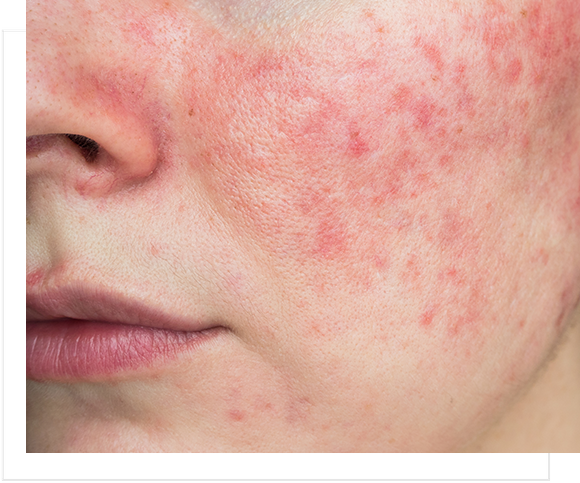 What is Rosacea?
Rosacea is a chronic skin condition primarily affecting the face. It is characterized by redness and can include visible blood vessels and, in some cases, the development of acne-like pustules. The exact cause of Rosacea remains a subject of ongoing research, but it is known to involve a complex interplay of factors such as genetics, inflammation, vasodilation (widening of blood vessels), and triggers that can exacerbate symptoms.
BBL Laser Treatment
Our BBL (BroadBand Light) Laser treatment is an advanced solution to reduce redness and flushing associated with Rosacea. This non-invasive, FDA-approved procedure gently targets blood vessels and pigmentation, leaving your skin looking clearer and more even-toned.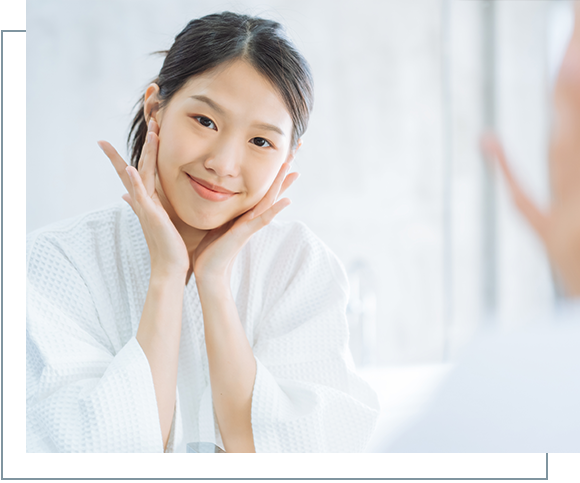 Skin Care
At Seven Trees Aesthetics, we're privileged to serve clients of all ages, taking a personalized approach to meet your unique skin care needs. Our top priority is getting to know you and understanding your goals, ensuring that we craft a custom plan that's perfectly tailored to you.
Peels
Chemical peels can be a valuable addition to your Rosacea treatment plan. Our chemical peel treatments are carefully selected and administered by our skilled professionals. These peels help improve skin texture and tone, reducing the appearance of redness, and promoting a healthy, radiant complexion.
Rosacea is a challenging skin condition that affects many individuals, impacting their confidence and quality of life. At Seven Trees Aesthetics, we're committed to helping you regain your self-assurance and achieve clearer, more radiant skin. If you're ready to start your journey towards healthier skin, don't hesitate to get in touch with us today!
Questions?
Fill out the form below and we'll reach out ASAP!