Discover Beautiful, Hair-Free Skin With Laser Hair Reduction
Do you have unwanted hair on your body that you're tired of having to shave every few days? Maybe you suffer from painful and unsightly razor bumps and burns. Seven Trees Aesthetics in Windsor Colorado offers laser hair reduction that leaves you with hair-free, smooth, and beautiful skin. Contact our med spa today to learn more or to book an appointment!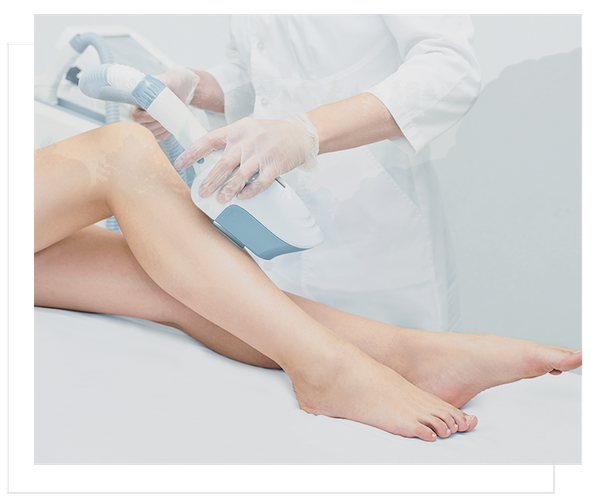 Benefits of Laser Hair Reduction:
Precisely targets dark hairs
Quickly removes unwanted hairs from various parts of the body
No recovery or downtime
Reduces hair growth permanently
Minimally invasive treatment
What Is Laser Hair Reduction?
Laser hair reduction is a treatment that uses light energy to reduce hair growth. The pigment in your hair absorbs the energy from the laser and this energy travels down the hair shaft to the follicle. The laser will permanently destroy the follicle, meaning that the hair in these areas will be gone for good.
Laser hair reduction can also treat skin issues such as razor bumps and rash, ingrown hairs, folliculitis, and more. Contact our med spa to learn more about how we can help your specific skin needs.
What Should I Expect During and After Laser Hair Reduction?
Laser hair reduction feels like a rubber band snapping on your skin, which may be mildly uncomfortable for some, but generally is well-tolerated. There may be some redness surrounding the treatment area, but rest assured this is normal and will subside soon.
You may need eight to ten treatments to reduce hair growth entirely in any given area. Our med spa experts can help determine how many treatments are necessary based on the area, as well as the specifics regarding your skin and hair.
To learn more about laser hair reduction or schedule an appointment with our Windsor Colorado med spa, contact Seven Trees Aesthetics today!