Mollie Wolf
At Seven Trees Aesthetics in Windsor, Colorado we offer completely complimentary consultations. We offer so many wonderful services that sometimes our clients like to schedule a time to come in and sit down with one of our owner/physician assistants to discuss their individual concerns.
At your consultation we will have you provide a medical history, sign consent forms and take photos. These photos are to remain in your records here...
more
Welcome to our site! We are in the process of building our blog page and will have many interesting articles to share in the coming months. Please stay tuned to this page for information to come. And if you have any questions about our business or want to reach out to us, we would love for you to stop by our contact page.
Thank you!
more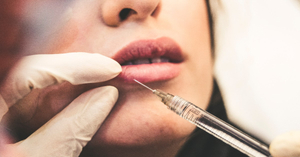 There's no doubt you've heard about all the benefits of visiting a regular spa, and you may have even visited one yourself. However, recently, there's been a lot of buzz about a new type of spa called a medical spa.
A medical spa, also known as a med spa or medi-spa, is a type of spa that...
more