Vivace® RF Microneedling in Windsor Colorado
Look Your Best at Every Age With Microneedling Treatments
Discover Radiant, Beautiful Skin With RF Microneedling
Let's face it! We all want to look our best, no matter our age. Everyone wants to age gracefully, beautifully, and elegantly. Seven Tree Aesthetics in Windsor Colorado offers a minimally invasive treatment that will address your concerns and have you enjoying younger looks by the end of the night. Vivace® RF Microneedling addresses fine lines and wrinkles to restore younger-looking, beautiful skin. Contact Seven Tree Aesthetics to learn more or schedule your appointment today!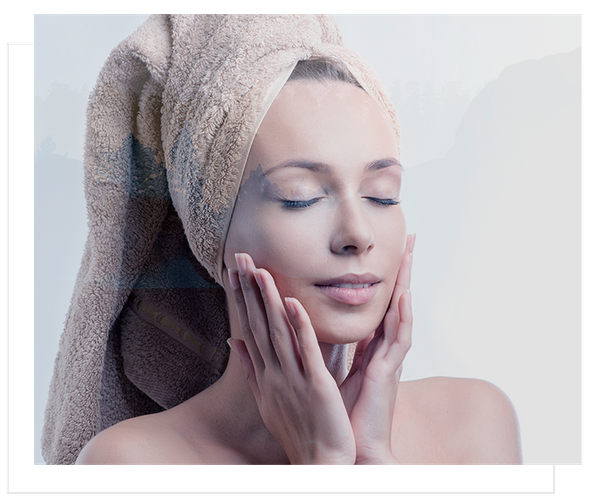 What Are the Benefits of Vivace® RF Microneedling?
Vivace® RF Microneedling offers a wide range of benefits for your skin, which can be found below. To learn more about our microneedling options, reach out to our med spa in Northern Colorado today!
Softens fine lines and wrinkles
Minimal downtime
Reduces the appearance of scars and stretch marks
Reduces acne scars
Tightens skin to reduce the look of aging and/or sun-damaged skin
Promotes a more youthful, glowing complexion
Smooths skin texture and refines pores
What Is Vivace® RF Microneedling?
Vivace® RF Microneedling is a minimally invasive treatment used to tighten and contour the skin of the face, neck, and body. It works by stimulating the production of collagen and provides immediate results that improve over time. This treatment uses a combination of microneedling and radiofrequency energy to help deeply penetrate the skin.
In the hands of our physician assistants, the Vivace® RF Microneedling device is a powerful tool used to combat many skin issues such as wrinkles and scarring. It works by creating microchannels in the skin to stimulate your own production of collagen while simultaneously using radiofrequency energy to reach the deepest layers of skin to further the production of collagen and tighten skin.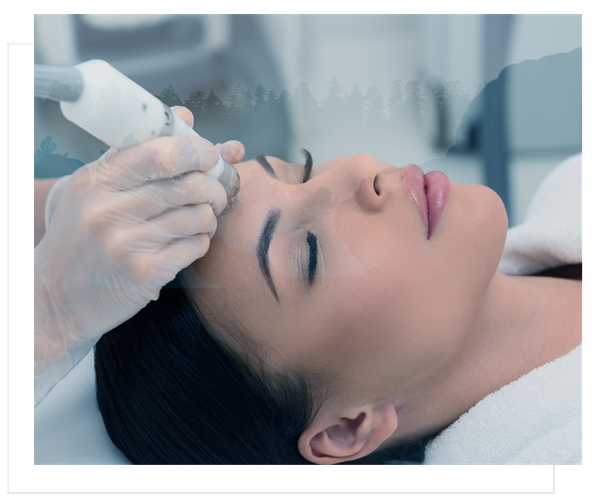 Why Vivace®?
When it comes to microneedling, there are many options, and it's important to understand what makes Vivace® different. Vivace® is superior to other forms of microneedling because:
It offers quick, reliable results –– The average patient begins to see smoother, younger-looking skin in just three treatments.
It is virtually painless –– Outdated microneedling technologies can often tear or damage skin, causing pain. Luckily, the LED therapy used in Vivace®, along with super fine-tipped, gold-tipped needles, guarantee that patients won't feel any pain or have to deal with any redness after the treatment is over.
It's safe for most skin types –– Other forms of microneedling only work on certain skin types, but Vivace® induces natural skin resurfacing without using heat or harsh chemicals, which makes it safe for a wide range of skin tones and types, including darker skin.
It tightens skin better than other options –– With RF technology, Vivace® takes skin tightening to another level. It's a safe, downtime-free option which helps to minimize the appearance of wrinkles, jowls, fine lines, and more.
How Does Vivace® Work?
Vivace® is a simple treatment administered through a handheld device that delivers radiofrequency energy as heat. This heat is applied to the lower dermis of the skin using tiny needles. The combination of heat and needles create microdamage that works to begin your skin's regeneration process. This healing process works to remodel your skin's structural proteins, collagen and elastin, while also stimulating the production of more. Over time, this helps your skin to look and feel smoother, firmer, and plumper.
What Should I Expect Before and During My Vivace® Treatment?
Our medical spa experts will need about 30 to 45 minutes to numb your skin before the microneedling treatment can begin. The treatment itself takes approximately 45 minutes to complete. With numbed skin, the treatment should not be painful, but rather it will probably feel like light pressure being applied, with an occasional warming sensation.
What Should I Expect After My Vivace® Treatment?
Because microneedling treatments are minimally invasive,there is little to no downtime with this procedure and most clients are able to go out that evening. Our med spa experts will apply a topical numbing medication prior to the procedure, and ensure that you are comfortable during your visit.
If you're looking to improve fine lines, sagging skin, sun damage, or other skin issues, reach out to Seven Trees Aesthetics in Windsor Colorado for Vivace® RF Microneedling today!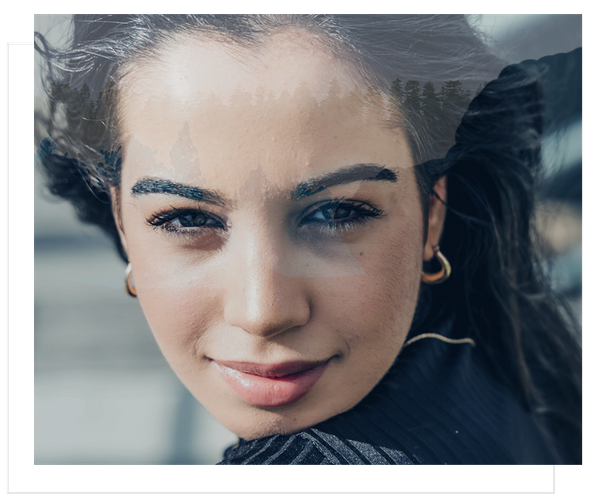 Alternative Options From Seven Trees Aesthetics
► Chemical Peels
► Dermaplaning
► Botox®/Dysport®
► Facials
► Skin Resurfacing
Vivace® Results
After your Vivace® treatment, you may begin to see results in as little as a few hours after your treatment. However, significant results will only appear after your body begins to naturally produce more collagen, which may take several weeks. To learn more about microneedling results, reach out to our Windsor Colorado med spa today!
Say Hello to Smooth, Firm Skin
Seven Trees Aesthetics is here to help you love the skin you're in. With premier Vivace® treatments, you can say goodbye to fine lines, wrinkles, and more, and look forward to smooth, plump, glowing skin.
Reach out to Seven Trees Aesthetics in Windsor Colorado to learn more about our med spa services or to schedule your microneedling appointment today!