Facial Treatments in Windsor Colorado
Refreshing, Relaxing, Hydrating Facials That Are Problem-Focused to Target Skin Concerns
Get scheduled today!
Replenish Your Skin With Facial Treatments
Are you struggling with dry skin or acne on your face or back? Seven Trees Aesthetics specializes in a variety of facial treatments, including acne facials, back facials, hydrating facials, and a light peel to help gently remove dull appearing skin. Depending on your specific concerns, we can provide you with results-driven skincare to help replenish your skin. To learn more or schedule a facial treatment at our Windsor Colorado med spa, reach out to us today!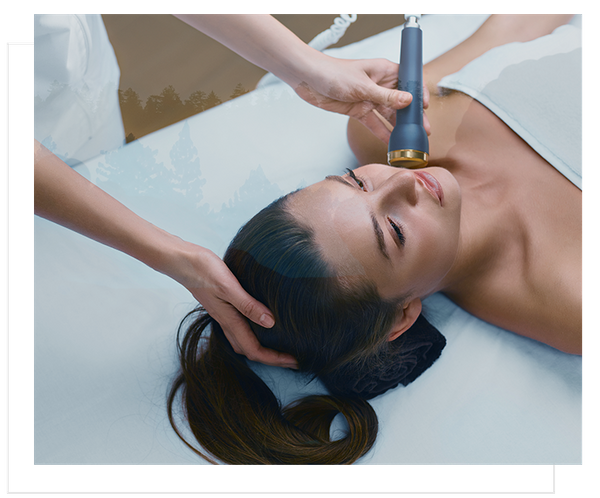 Benefits of Facial Treatments:
Replenish your skin and relax
Reduce stress, thereby reducing wrinkles and fine lines caused by stress
Treat acne, sunspots, and other skin conditions
Rehydrate dry skin
Cleanse and detoxify your skin
What Are Facial Treatments?
Facials are a type of med spa therapy and massage that help to target specific skin concerns, such as acne or dryness, while also helping to improve the overall look and feel of your skin. The massage aspect of the facial treatment helps to stimulate blood flow and circulation, as well as helps to relax the facial muscles, reducing the muscle tension that leads to fine lines and wrinkles.
Seven Trees Aesthetics specializes in a variety of facial treatments for acne, hydration, and back skin concerns. Depending on which type of treatment you choose, our med spa experts will focus on specific areas of your body and use special treatments to aid in achieving your skincare goals. To learn more about our treatments, contact our Northern Colorado med spa today!
What Should I Expect After My Facial Treatment?
Facial treatments involve a number of relaxing and rejuvenating processes, including exfoliation, extraction, and massage. Your med spa expert will target either your back or your face, depending on your specific needs.
After your facial, you can expect minor redness that should subside in about a day. If you received an acne facial, it may take a few extra days to heal, as extractions of clogged pores are typically performed during the acne facial. You can expect to see results such as smaller pores, shinier and smoother skin, and a brighter complexion within a matter of days.
Schedule your facial treatment at Seven Trees Aesthetics in Windsor Colorado today!