Facial Treatments in Windsor Colorado
Refreshing, Relaxing, Hydrating Facials That Are Problem-Focused to Target Skin Concerns
Get scheduled today!
Replenish Your Skin With Facial Treatments
Are you struggling with dry skin or acne on your face or back? Seven Trees Aesthetics specializes in a variety of facial treatments, including acne facials, back facials, hydrating facials, and a light peel to help gently remove dull appearing skin. Depending on your specific concerns, we can provide you with results-driven skincare to help replenish your skin. To learn more or schedule a facial treatment at our Windsor Colorado med spa, reach out to us today!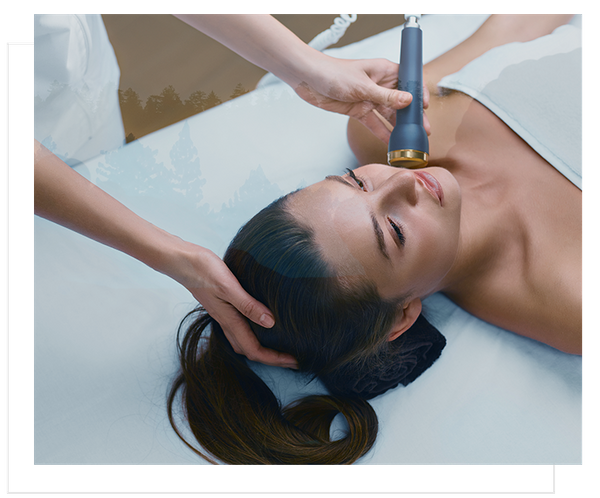 Benefits of Facial Treatments:
Replenish your skin and relax
Reduce stress, thereby reducing wrinkles and fine lines caused by stress
Treat acne, sunspots, and other skin conditions
Rehydrate dry skin
Cleanse and detoxify your skin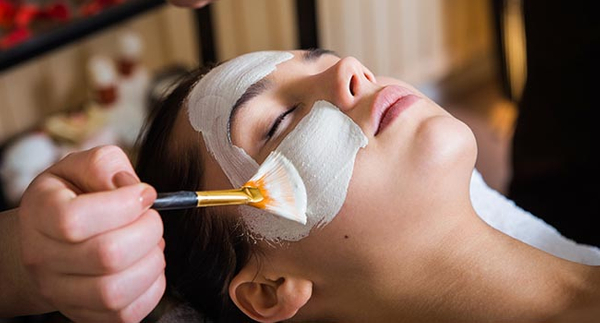 ESSENTIAL FACIAL
The essential facial is a foundation for creating and retaining healthy skin. This facial is designed to help restore a healthy skin barrier through hydration. This facial treatment includes cleansing to remove surface debris including makeup and environmental pollutants.
Next is exfoliation which aids in cellular turnover by removing dry, dead, dull skin cells. Exfoliation also helps to lighten and brighten skin. Finally, a soothing hydrating aloe mask is applied to lock in your skin's natural moisture, fight aging, reduce acne and lighten blemishes. This is a 30-minute service for $45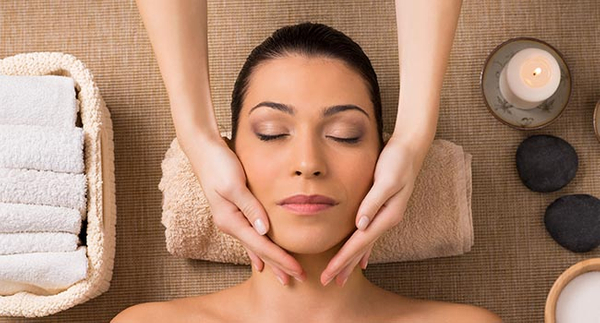 FUSION FACIAL
The fusion facial is a winning combination of relaxation and fabulous skin care! This facial gives you time to steal a few moments for yourself while we rejuvenate your skin. A licensed esthetician will cleanse and exfoliate your skin and perform extractions if needed. This will be followed by a hydrating aloe mask and facial massage to relax the muscle tension and increase circulation and lymphatic drainage. Relaxation is the key as you close your eyes and snuggle into a warm blanket and spa bed and feel the tension in your head, neck and shoulders disappear. This is a 45-minute service for $65.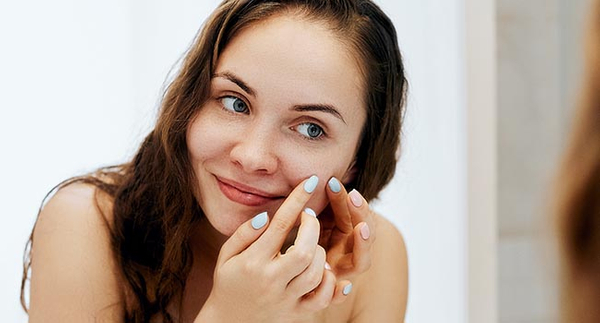 PURIFYING ACNE FACIAL
The purifying acne facial is the perfect facial for oily, acneic skin types. This facial consists of a deep cleanse to remove stubborn dirt, oil, and bacteria from the skin, and pores. Next we will gently exfoliate the skin removing the top layer of dead, and dry skin cells from the surface.
After the skin is clean and refreshed, we will perform extractions to detox the skin of congestion and bacteria that clogs skin leading to breakouts. Next enjoy a complexion clearing masque which is perfect for soaking up extra surface oil as well as penetrating deep into the skin killing any bacteria you may have below the surface leaving your skin healthier and refreshed! This a 45 minute-service for $75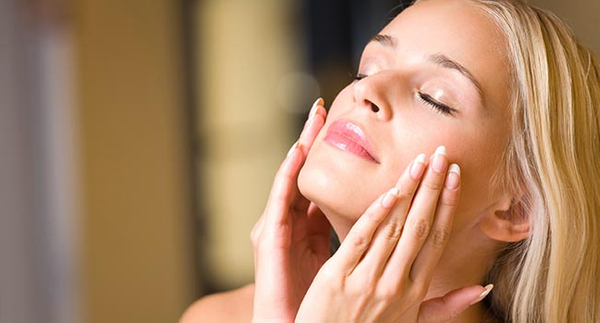 RADIANT FACIAL
Tired of dull, lifeless appearing skin? This facial is specially designed to leave you with clean, fresh, and simply radiant skin. We start with cleansing away the build up of makeup, dirt, and other environmental toxins. Next we exfoliate the dull appearing dry skin. Once complete, we swiftly perform a light peel to go a little deeper so that your skin appears fresh and renewed, but don't worry no one will see any visible peeling, just your beauty shining through! Extractions are performed if needed followed by a restorative hydrating aloe mask. A relaxing facial massage incorporates lymphatic drainage and stimulates blood flow to the facial muscles and skin to improve circulation and healing. Relax a bit while we help release the tension over the scalp, neck and shoulders and when you leave you will look and feel radiant! This facial is a 55-minute service for $95.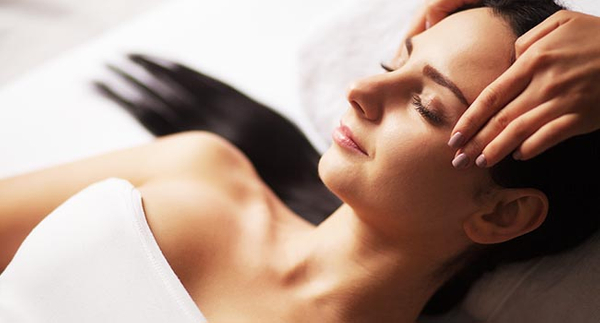 SEVEN TREES SIGNATURE FACIAL
Breathe new life into your skin and enjoy an innovative facial combining all the benefits of cleansing, extractions and exfoliation with the added luxury of dermaplaning. This multistep resurfacing facial begins with dermaplaning which gently exfoliates dead skin cells as well as fine facial hair, leaving skin smooth and soft. Once the dermaplaning is complete, a deep cleanse begins followed by extractions and exfoliation. Next up is a mask of your choosing designed to fit your specific needs. As the mask works its magic, you'll have time to close your eyes and relax as we help ease the tension from your scalp, neck and shoulders. Seven Trees Signature Facial is a luxurious way to treat yourself and leave feeling renewed, relaxed, refreshed and ready for what life may bring. This facial is a 90-minute service for $150.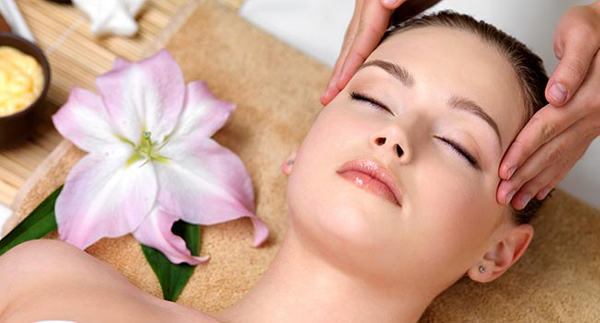 TEEN CLEAN FACIAL
A teen clean facial is a fantastic introduction for preteens and teens alike on how and why it is important to take proper care of their skin. Let us educate on skin care, it's what we're great at!
During this facial, teens will meet with a licensed esthetician and learn how to cleanse, exfoliate, tone, and extract correctly and why each step is vital to maintain healthy skin. They will also learn the importance of a daily skin care routine and the use of sunscreen.
Following education, your teen will enjoy a facial so that we may demonstrate the steps on proper skin care. After the facial, your teen will go home with a starter kit from ZO Skin Health. We've selected only the best skin care line for our clients at Seven Trees. Your teen's daily at home routine is vital to maintain healthy, youthful skin! This facial is an hour service for $125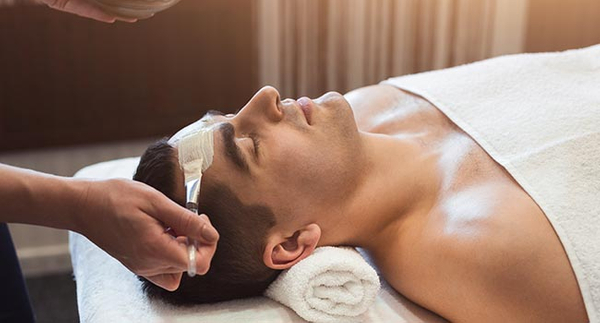 GENTLEMEN'S FACIAL
All of the facials at Seven Trees Aesthetics are also designed with the gentleman in mind, so feel free to select the one that's right for you. We do recommend refraining from shaving three hours prior to your facial.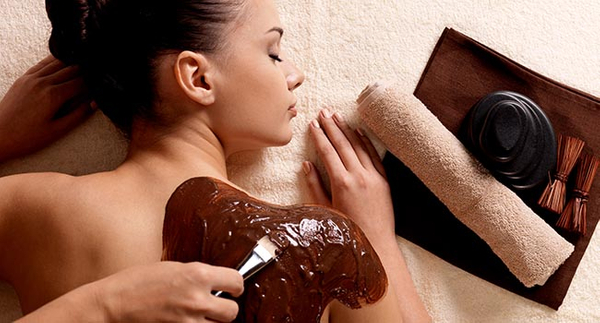 BACK FACIAL
The back is often an area that is overlooked that can often be plagued by acne and other skin conditions that are hard to treat on your own. Come to Seven Trees and leave it to the professionals! A licensed esthetician will cleanse and exfoliate your skin and perform extractions if needed. This will be followed by a mask specifically designed to treat your needs. Relax and feel the muscle tension melt away! Back facials can be booked alone but often clients prefer to combine this service with one of our signature facials here at Seven Trees. This back facial is a 30-minute service for $99.
What Are Facial Treatments?
Facials are a type of med spa therapy and massage that help to target specific skin concerns, such as acne or dryness, while also helping to improve the overall look and feel of your skin. The massage aspect of the facial treatment helps to stimulate blood flow and circulation, as well as helps to relax the facial muscles, reducing the muscle tension that leads to fine lines and wrinkles.
Seven Trees Aesthetics specializes in a variety of facial treatments for acne, hydration, and back skin concerns. Depending on which type of treatment you choose, our med spa experts will focus on specific areas of your body and use special treatments to aid in achieving your skincare goals. To learn more about our treatments, contact our Northern Colorado med spa today!
What Should I Expect After My Facial Treatment?
Facial treatments involve a number of relaxing and rejuvenating processes, including exfoliation, extraction, and massage. Your med spa expert will target either your back or your face, depending on your specific needs.
After your facial, you can expect minor redness that should subside in about a day. If you received an acne facial, it may take a few extra days to heal, as extractions of clogged pores are typically performed during the acne facial. You can expect to see results such as smaller pores, shinier and smoother skin, and a brighter complexion within a matter of days.
Schedule your facial treatment at Seven Trees Aesthetics in Windsor Colorado today!